The Ninh Binh province of Vietnam is one of the most beautiful parts of the world I have ever visited! The days I spent in this rural part of the country were some of the most peaceful and serene. From its limestone mountains, expansive caves, and secret river ways, Ninh Binh offers such a magical escape away from the bustling city of Hanoi.
I spent a few days here staying in a local homestay, riding a bike between neighboring towns, exploring mountaintops, and eating all the fried noodles.
When to Visit
Off-seasons: April-May & October-November
–
Weather
Rainy season: May-October (hot and humid) | Dry season: November-April (cooler and drier)
–
Language
Vietnamese; English is not widely spoken
–
Currency
Vietnamese dong (VND)
–
Visa
US citizens will need a valid visa before departing the States – Apply online in advance
---
Location
Ninh Binh is located about 2 hours south of Hanoi in northern Vietnam.
Getting There
The best way to get to this rural area of Vietnam is from Hanoi. I flew into Hanoi and spent a night in the city before taking a train down to Ninh Binh. I opted to stay there a few days, but Ninh Binh could also be seen in a day-trip from Hanoi.
The train I took was with Vietnam Railways. You can view their schedules and book tickets online ahead of time here.
---
Where to Stay
I stayed at a local homestay I found on AirBnb – Ninh Binh Mountain Side Homestay. The family I stayed with provided free breakfast from their restaurant and a free bike rental to get around during my stay.
The majority of accommodation options in Ninh Binh are homestays and hotels; Only a few hostel options are available.
---
What to Do
Hike the Mua Caves at Sunrise
This was by far my favorite part of this trip. The best way to experience this hike (and beat the crowds and the mid-day heat) is to hike at sunrise. I got up at 5:00am for this.
It's a 500-step climb up the mountain and once you reach the top, you get to experience the most breath-taking views of rural Vietnam – The caves, limestone mountains, and rice fields.
Explore the Rice Fields
Try Egg Coffee
I came across this adorable coffee shop in town called Brick Coffee, and had heard that a must-try in Vietnam is egg coffee, so I opted to try it here. (It's delicious!)
---
Getting Around
During my stay I relied on my free bike rental to get around. I got myself to the Mua Caves and into neighboring towns this way. Ninh Binh is mostly flat, aside from the mountains, and made getting around on a bike very easy.
Vietnam also has a car hire service called Grab (similar to Uber or Lyft in the States). I used this app to get to and from the airport and the train station.
---
Pin me for later-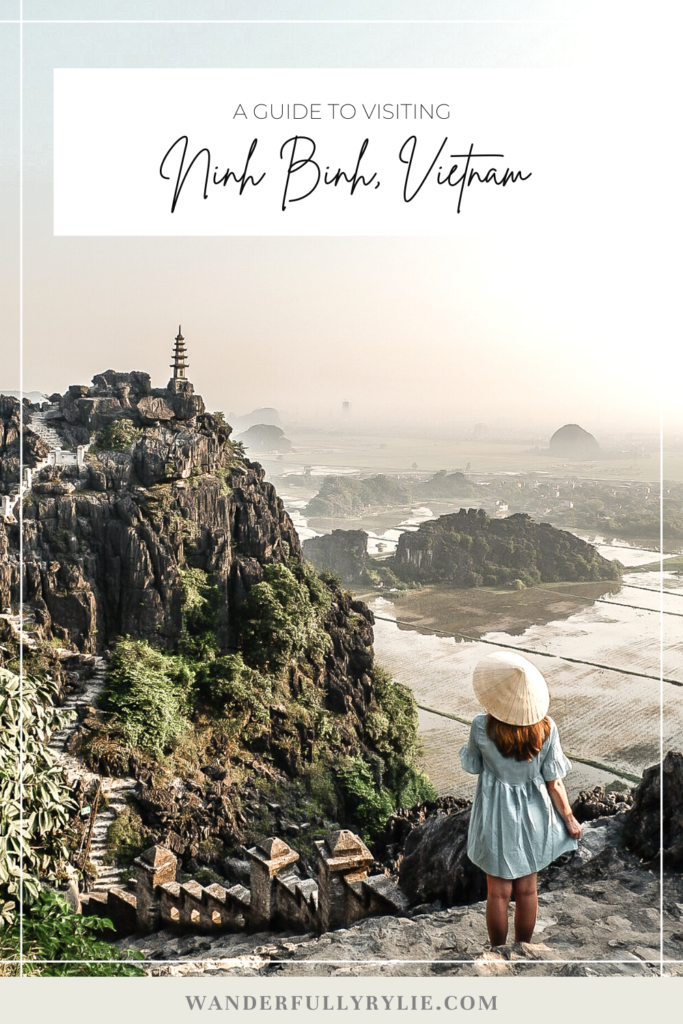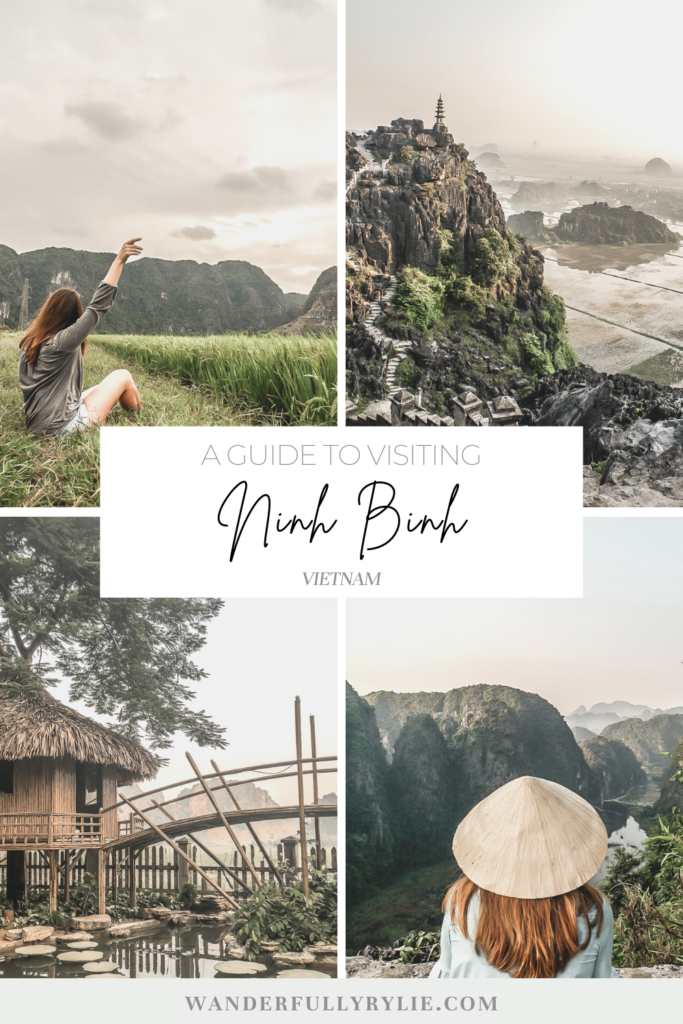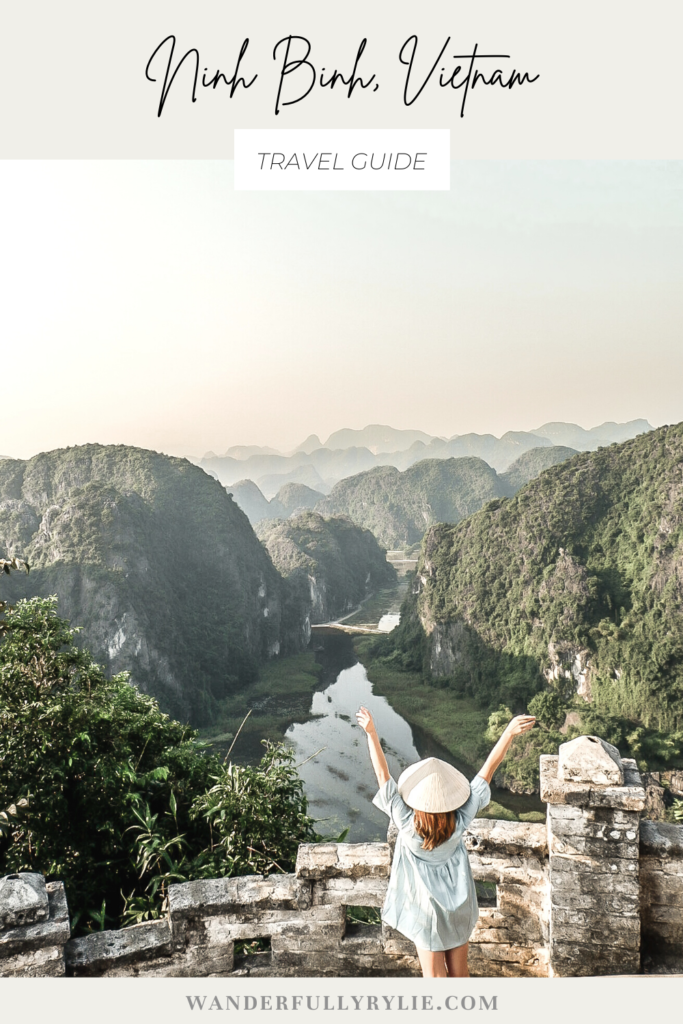 ---