---
---
The Chillhouse is truly a hidden gem of a hotel in Canggu, Bali and offers the perfect resort getaway for those looking for an island retreat. This boutique accommodation features surf and yoga retreat programs and cozy bohemian rooms, and everything else you need to relax and find your zen.
It had always been a dream of mine to attend a yoga retreat in Bali, and I was able to stay here with the ladies of Pangea Dreams while attending one of their blogger programs. We spent the week waking up to morning vinyasa classes, enjoying fresh smoothie bowls for breakfast, and relaxing under the stars on the rooftop deck.
---
Location
The Chillhouse is located in Canggu, and is a perfect hotel location in Bali. Getting there is as easy as hailing a taxi from the airport (about 30 minutes by car), or by grabbing a tuk tuk from another part of the island.
Additionally there are plenty of restaurants and cafes nearby, and the nearest beaches are about 5 mins away by car.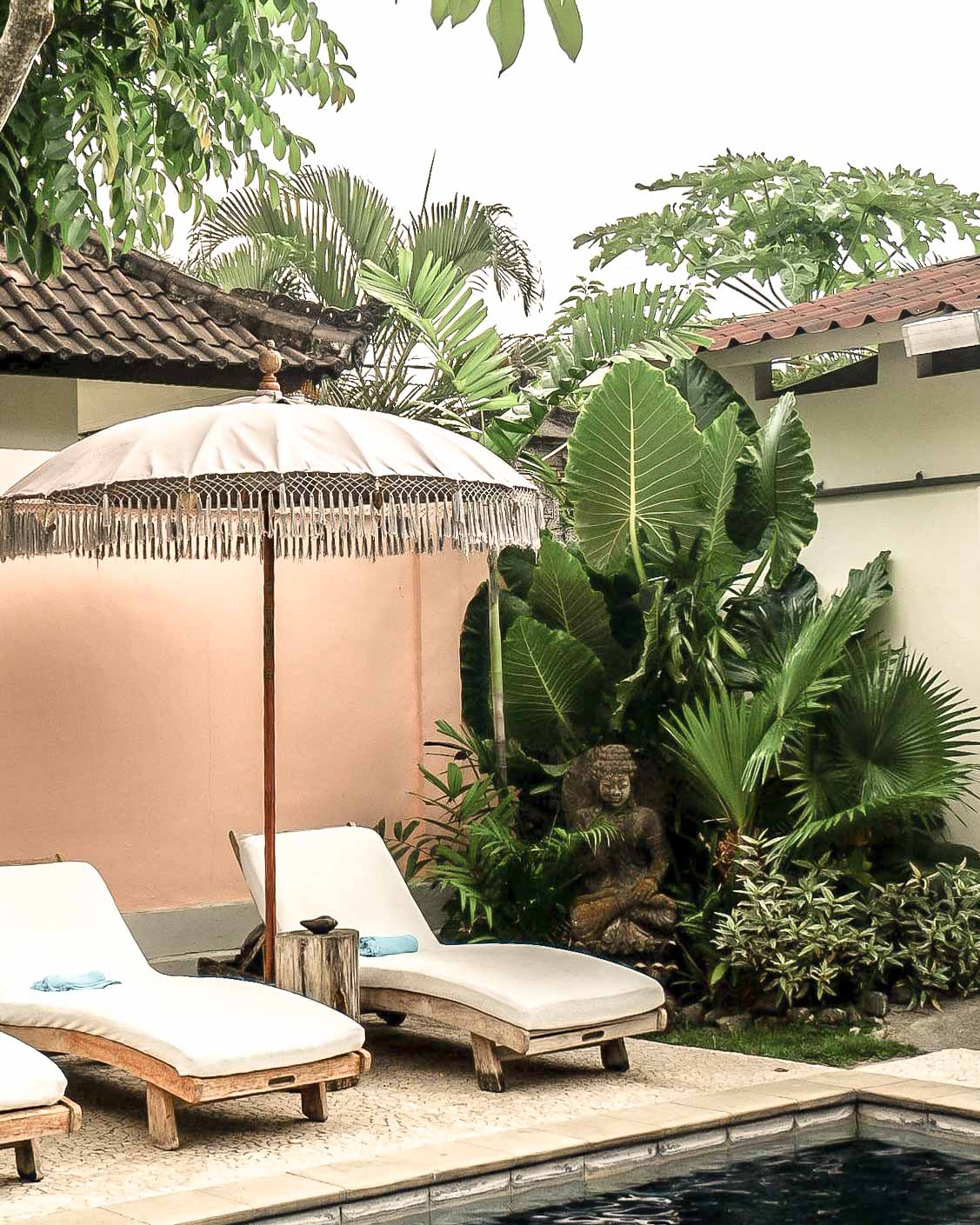 ---
---
Rooms
Accommodation options at the Chillhouse Bali include a variety of room types and they also offer full houses for larger groups.
You can view more room details on their website here.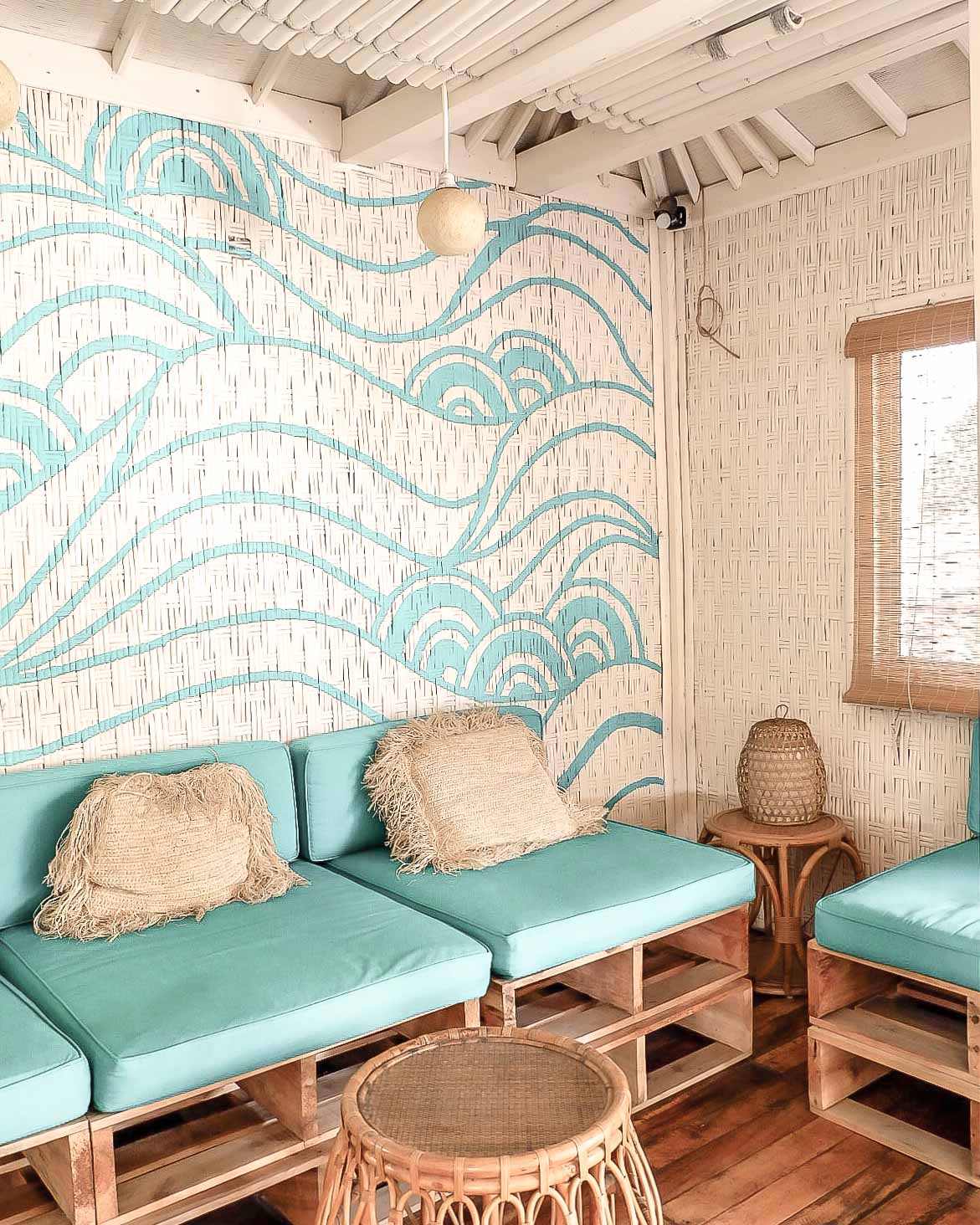 ---
Food & Drink
Also included with your stay at the hotel is a daily breakfast from their open dining hall. Food options are plant-based and are intended to help detox and rejuvenate your body. I opted for some Bali coffee and a smoothie bowl on most days during my resort stay.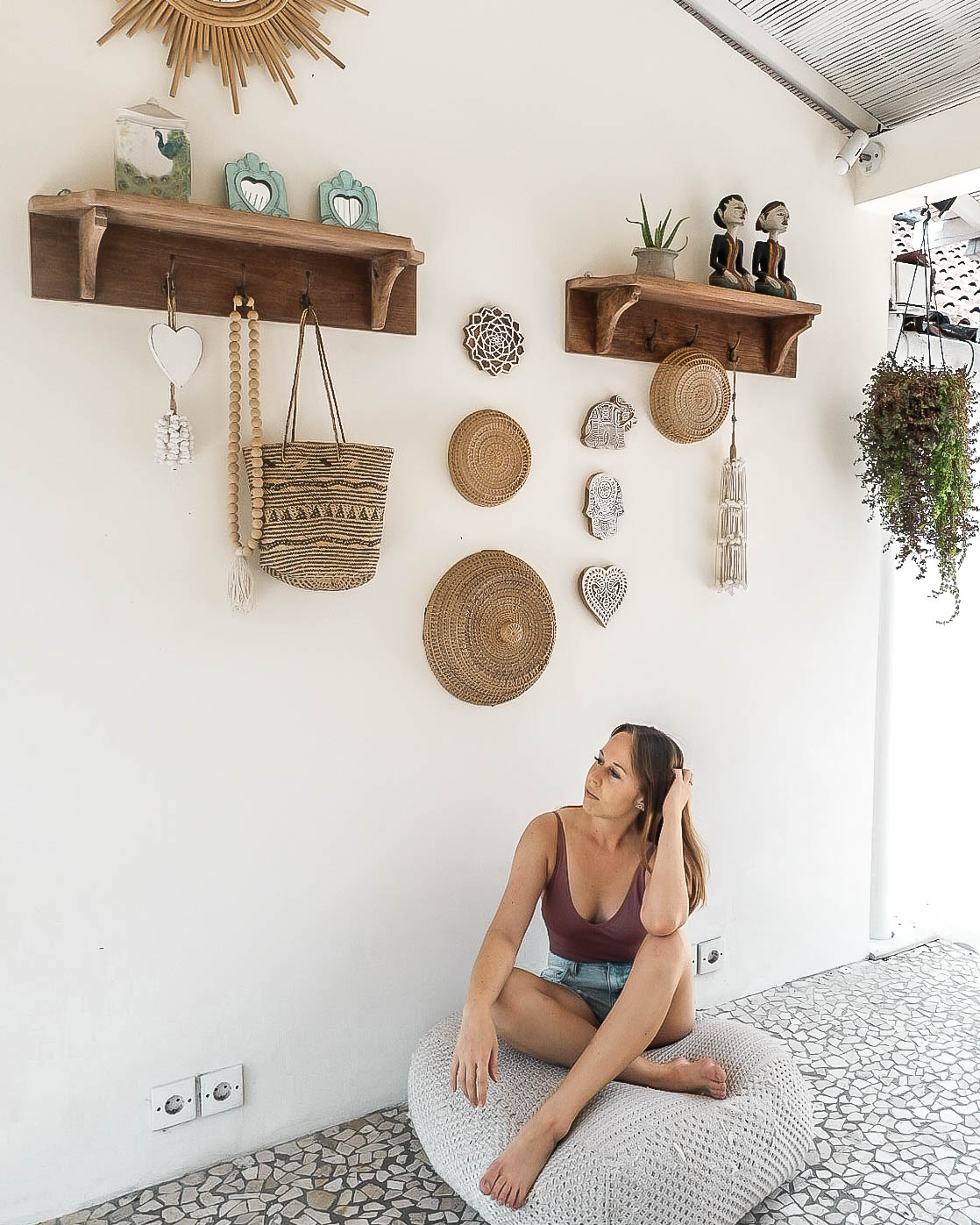 ---
---
Amenities
Yoga at The Chillhouse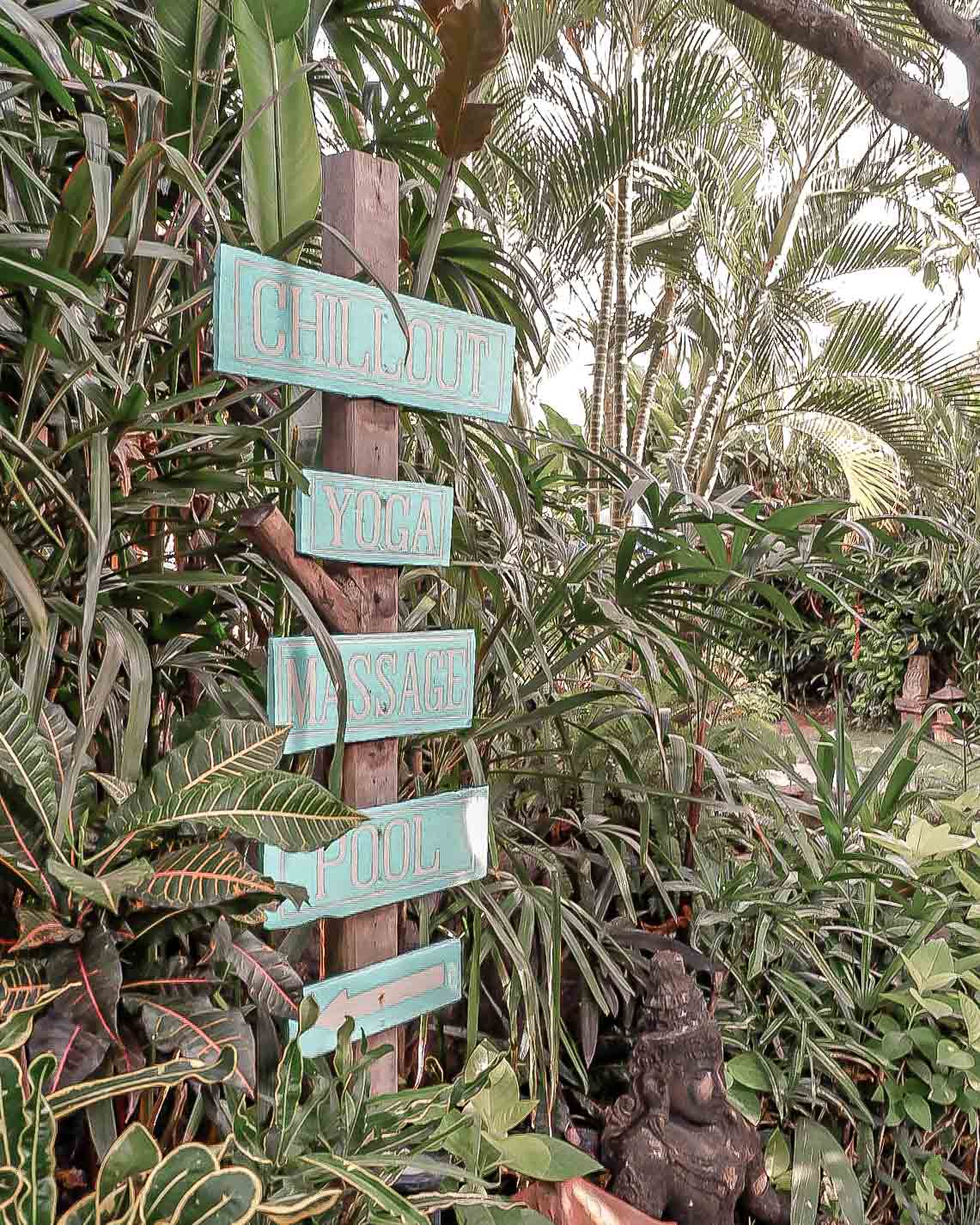 The Chillhouse features its own open air yoga shala on the property and hosts daily classes for both guests and walk-ins. All yoga mats and props are provided and class sizes can fit up to 25 people.
Surfing at The Chillhouse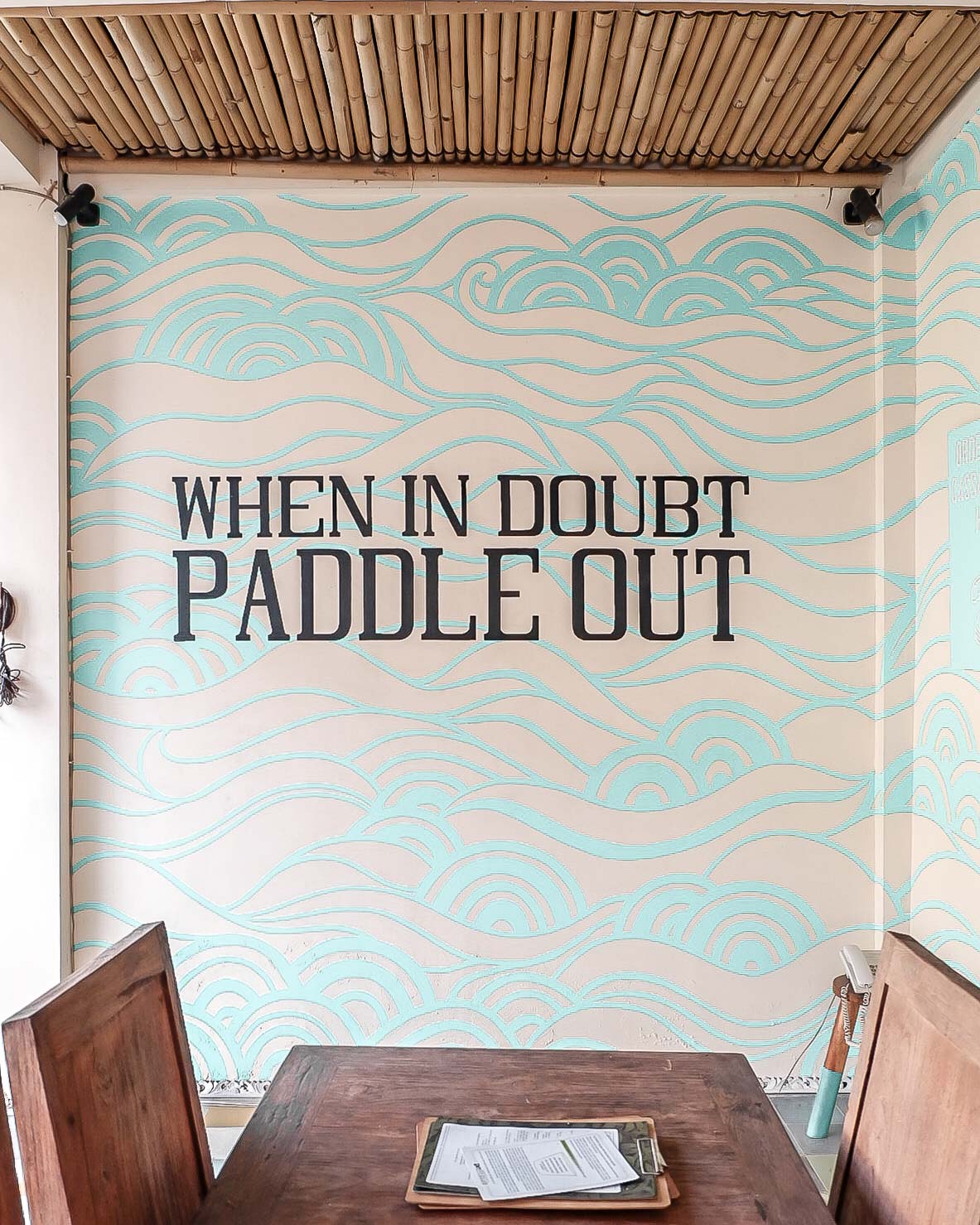 ---
---
In addition to yoga retreats, surf lessons are also offered at the Chillhouse and are taught by Bali Local Surf School in Canggu. Sessions are offered individually or in packages and are also available for morning and afternoon time slots. They welcome guests of all experience levels and 1 teacher can host 2 guests.
You can read more information about the surfing packages offered or make an inquiry on their website here.
---
DISCOVER MORE BOUTIQUE ACCOMMODATIONS
---
About the Author
Hi I'm Rylie – Welcome to my corner of the internet!
I'm a solo traveler & photographer based in Southern California, on a mission to explore the world and inspire you to do the same.
—————