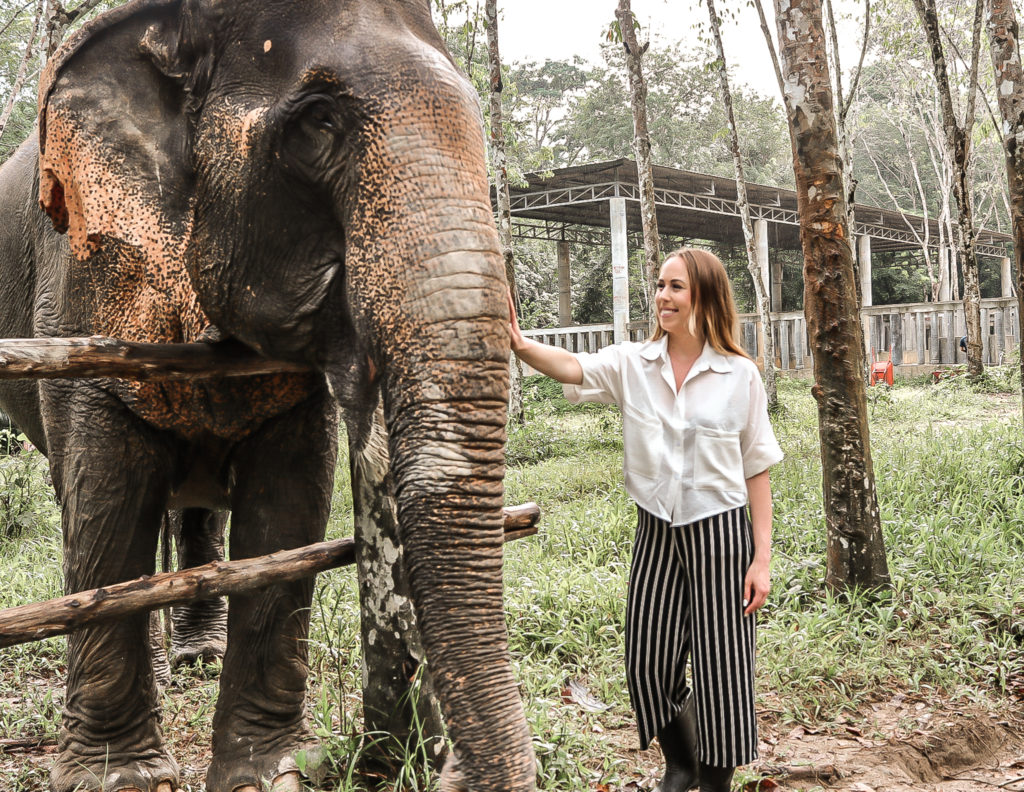 As travelers it's important to understand the impact we have on the environment while abroad. And when it comes to choosing activities that involve animals, it's important to make sure we are only supporting the ethical options!
I knew I wanted to see the elephants while I was visiting Thailand, and before my trip I discovered that a lot of tourism companies there exploit the elephants in a harmful way.
Did you know elephants are actually not meant to be ridden or carry anything heavy on their backs? A common misconception is thinking that since they are large animals, they are able to carry heavy loads on their backs and are suitable to be ridden by humans, but this is not the case. Their bone structure can't handle that much weight, and over time carrying humans on their backs causes their bones to break.
So I opted for a more ethical option – Phuket Elephant Sanctuary.
I got to see the elephants, and the elephants remained happy and healthy: a win-win! I had such an incredible experience booking a tour through this organization and I recommend it for anyone visiting the island of Phuket.
Here's my complete guide on what to expect when you book a tour with Phuket Elephant Sanctuary:
---
Phuket Elephant Sanctuary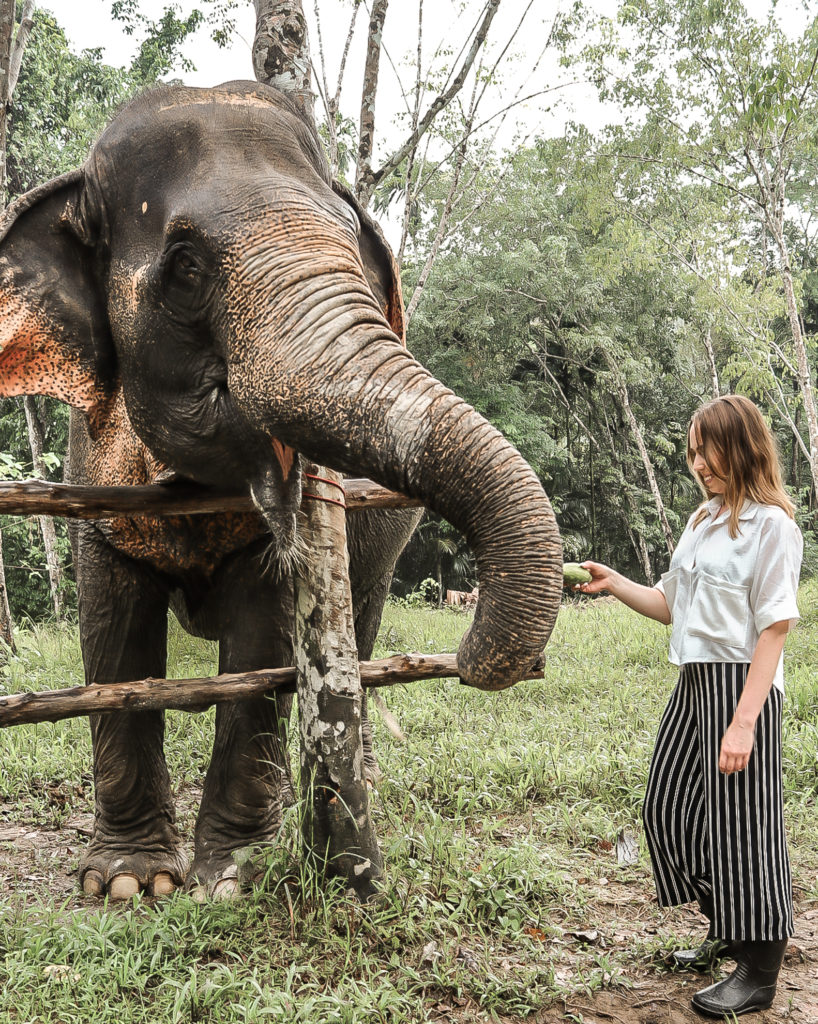 Phuket Elephant Sanctuary is the first ethical elephant attraction available in Phuket. At the sanctuary they rescue elephants from the trekking and logging industries, and allow for them to roam free on their own in their 30 acre nature park. Here the elephants are provided with the means to live a happy and healthy life, away from captivity and abuse they once experienced.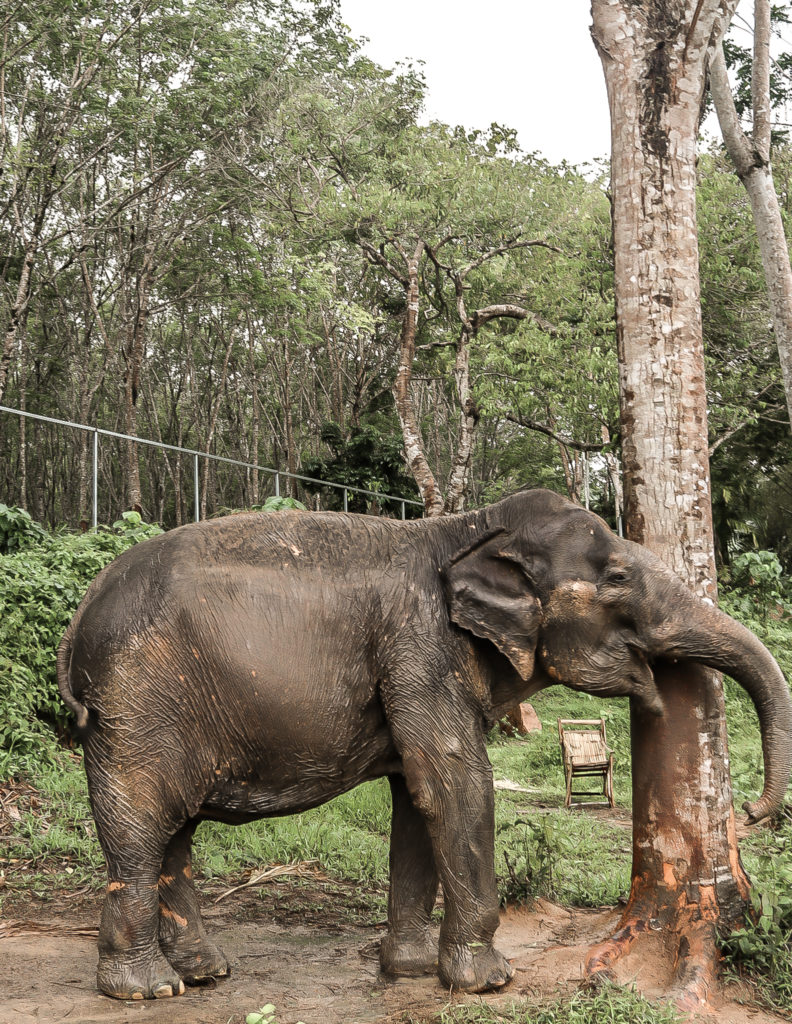 This organization also provides rehabilitation for the elephants who were injured during exploitation. Sadly, a lot of them have broken legs, and end up needing to stand for 24 hours a day because they won't be able to get back up if they lay down.
The sanctuary uses hydrotherapy as a rehabilitation method, and encourages this by coaxing the elephants into the water with fruits and vegetables. Time spent swimming gives the elephants a break from bearing all their weight on their injured limbs. Not to mention, it's really fun to watch them "bob for apples".
---
Getting There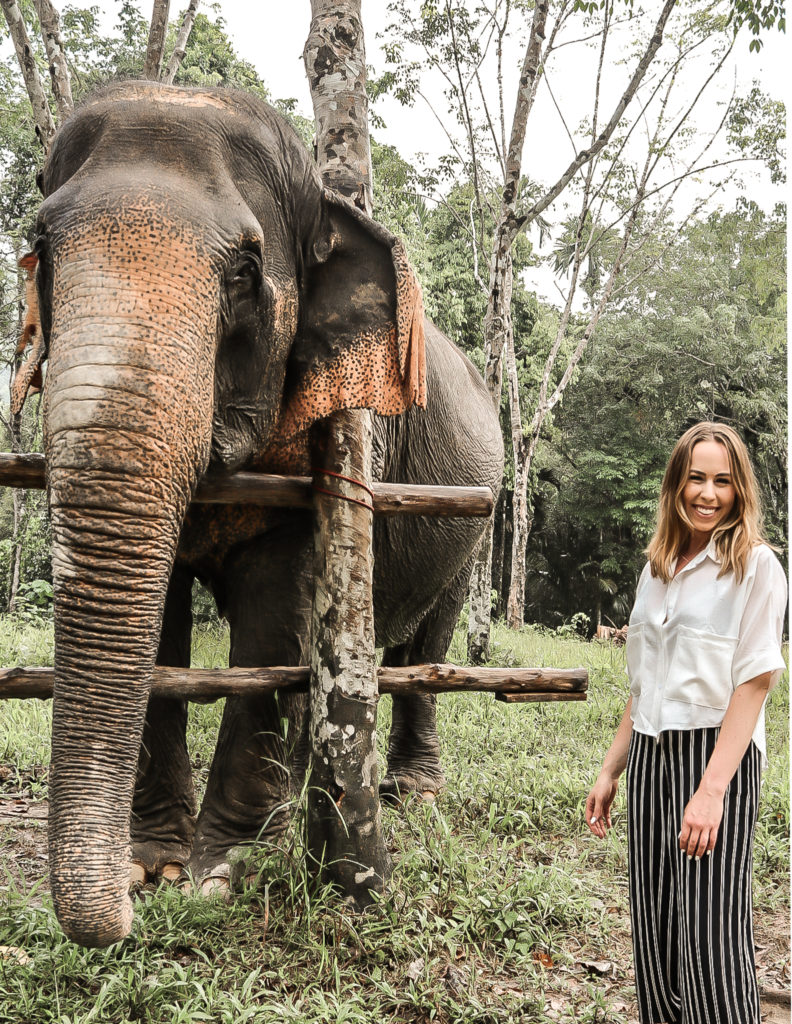 The sanctuary is located in Paklok on the island of Phuket.
The only way to get into the sanctuary is to book a tour. Since this is a safe-haven for the elephants, the organization does not allow for walk-ins or access to the general public.
However, when you book a tour the company will provide you with transportation into the park, regardless of where you are staying on the island!
The day of your tour, everyone in your tour group will first meet up at the organization's office located in Paklok, and from there they take you into the park. If you need transportation from your accommodation to their office, they will gladly provide you with a driver. On my tour day I was staying at an Air Bnb in Nai Yang, about 16 miles (25.5 km) away from the sanctuary, and my driver provided me with round-trip transportation directly from my apartment. (When I can, as a solo female traveler I prefer to book transportation directly through companies I have reservations with as a safety precaution.)
---
What to Expect on the Tour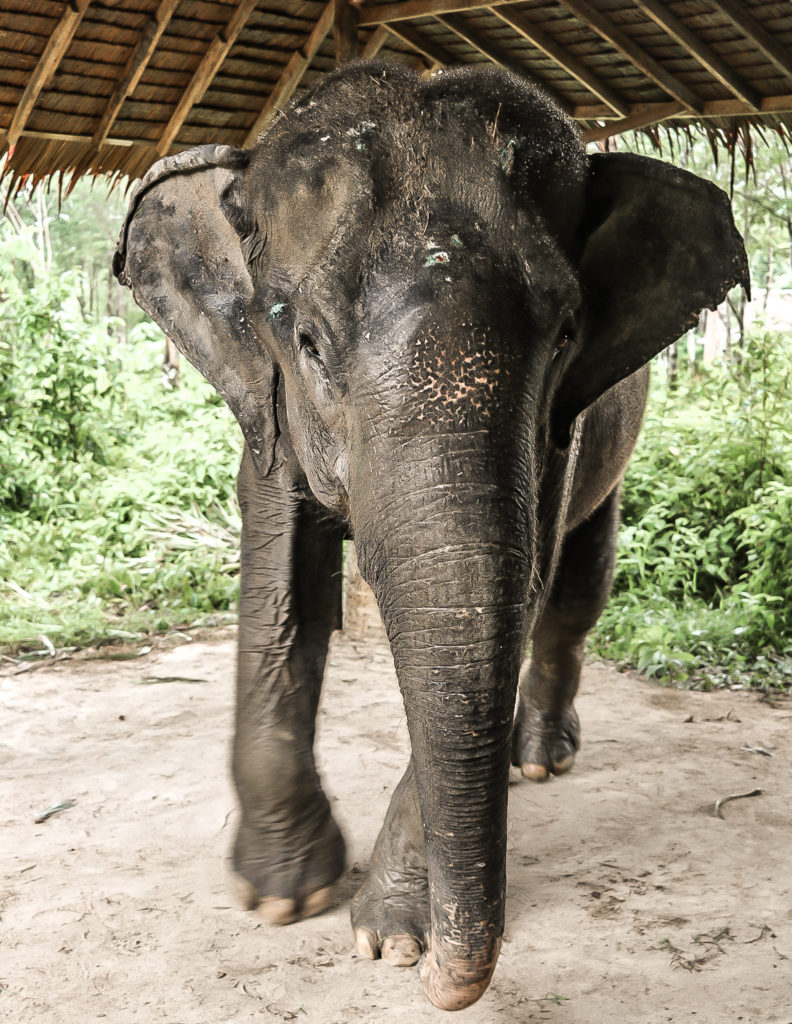 The tour starts off with an informational overview of the history of the sanctuary and why they do what they do. Everyone gathers around to view a short video explaining their backstory and how the sanctuary came to be what it is today.
Afterwards, your group is led into the park guided by one of the knowledgeable sanctuary staff. Since the elephants are free to roam as they please, no two tours are the same. During the guided tour you are able to walk alongside the elephants and observe them in their natural habitat.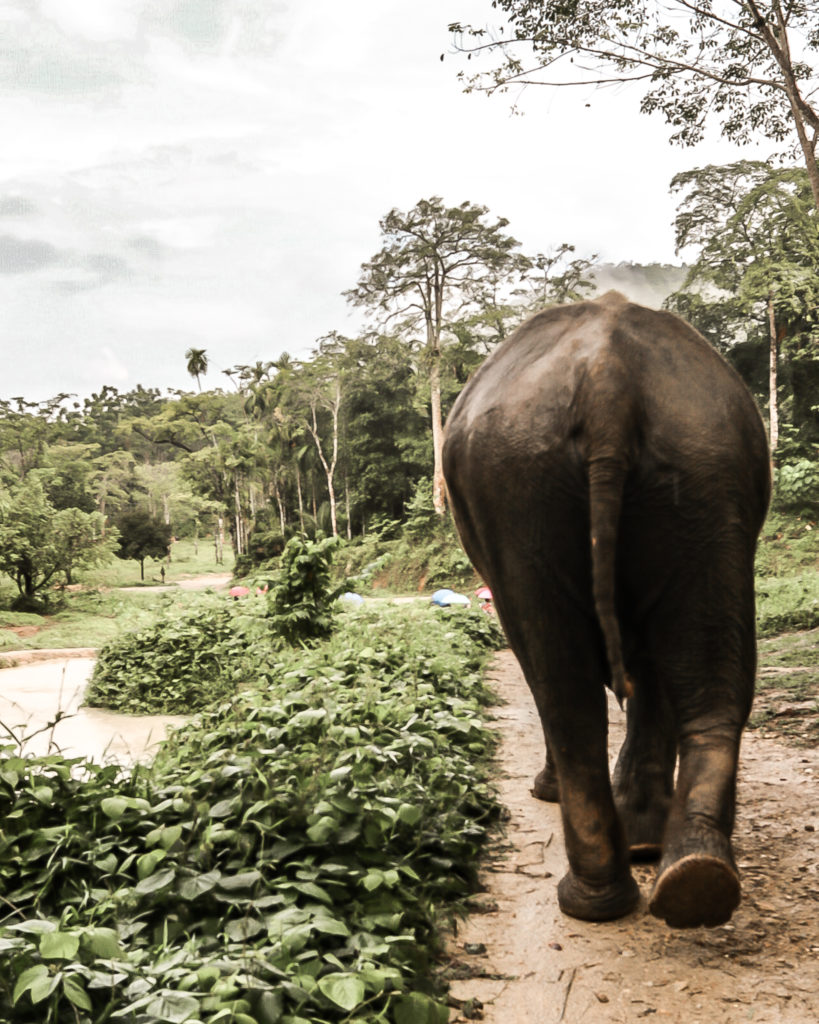 Depending on where the elephants are hanging out that day, you may be able to observe them swimming and may even have an opportunity to get up close!
At the end of the walking tour you will be able to feed the elephants fresh fruits and veggies, which will also be your best opportunity to take photos with them. Throughout the whole tour the sanctuary staff never force the elephants to do anything and cannot guarantee that they will be in any particular place, but who isn't motivated by food??
After feeding the elephants the sanctuary provides you with a vegan/vegetarian lunch buffet which is included with your tour. Some of the lunch choices included rice, stir fried vegetables, noodles, salad, mango sticky rice, and an assortment of drink options such as coffee, tea, juice, and soda.
---
Helpful Tips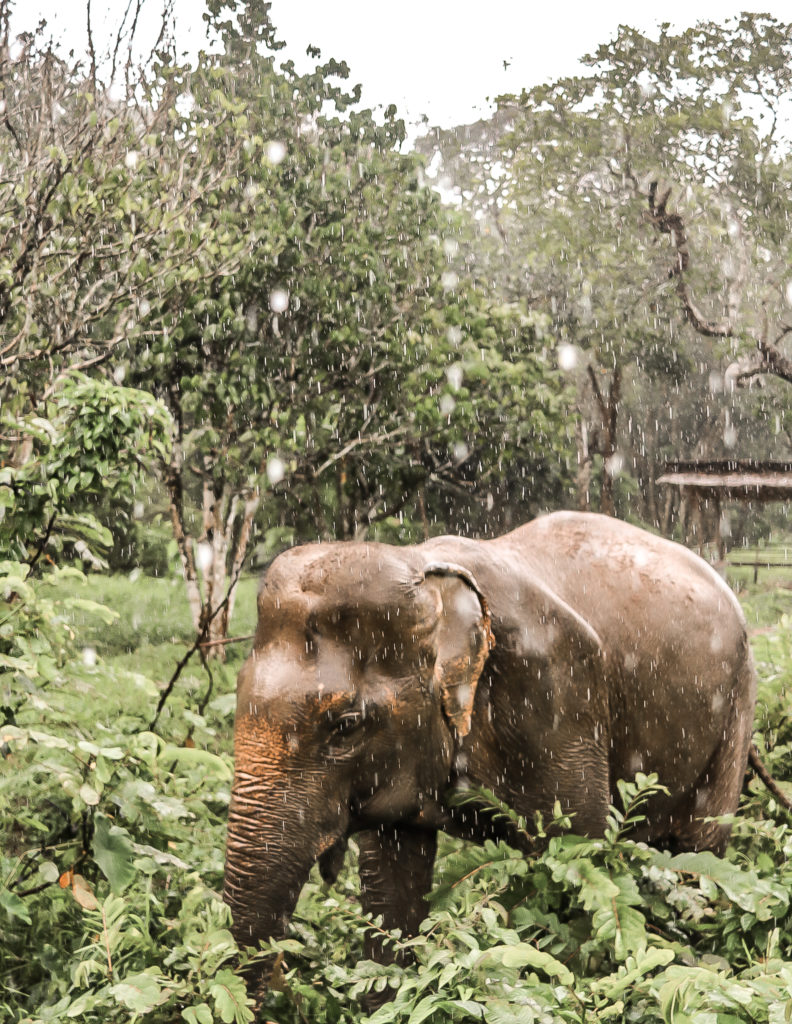 Here are some things you should know before your tour:
BRING EXTRA CLOTHES / LAYERS
Depending on what time of year you are visiting Phuket, it may rain! Phuket has two seasons: wet & hot, and dry & hot. The rainy months go from May-October, and the dry season is December-March. I visited the sanctuary in May and it rained on us for the first portion of our tour. However, the sanctuary provides guests with ponchos, rain boots and umbrellas when it rains so you can stay dry during your walk. If you are visiting during the rainy season, consider bringing extra layers of clothing to stay dry.
THE REMAINING BALANCE OF YOUR BOOKING IS DUE ON TOUR DAY
When you book your tour online, you are only charged for the deposit, or 30% of your total. The remainder is paid upon arrival to their office location. They accept cash (in Thai Baht) or credit cards for this, but credit card charges will also include a 3% surcharge.
CHOOSING THE MORNING TOUR VS THE AFTERNOON TOUR
There are two tour options available, both of which are half-day tours. The morning tour goes from 9:30am-1pm, and the afternoon tour goes from 1:30pm-5pm.
I opted to do the morning tour for a better chance of being able to feed the elephants. Later on in the day, it's possible that they won't be as interested in human interaction and will still have full bellies from being fed by the morning tour groups.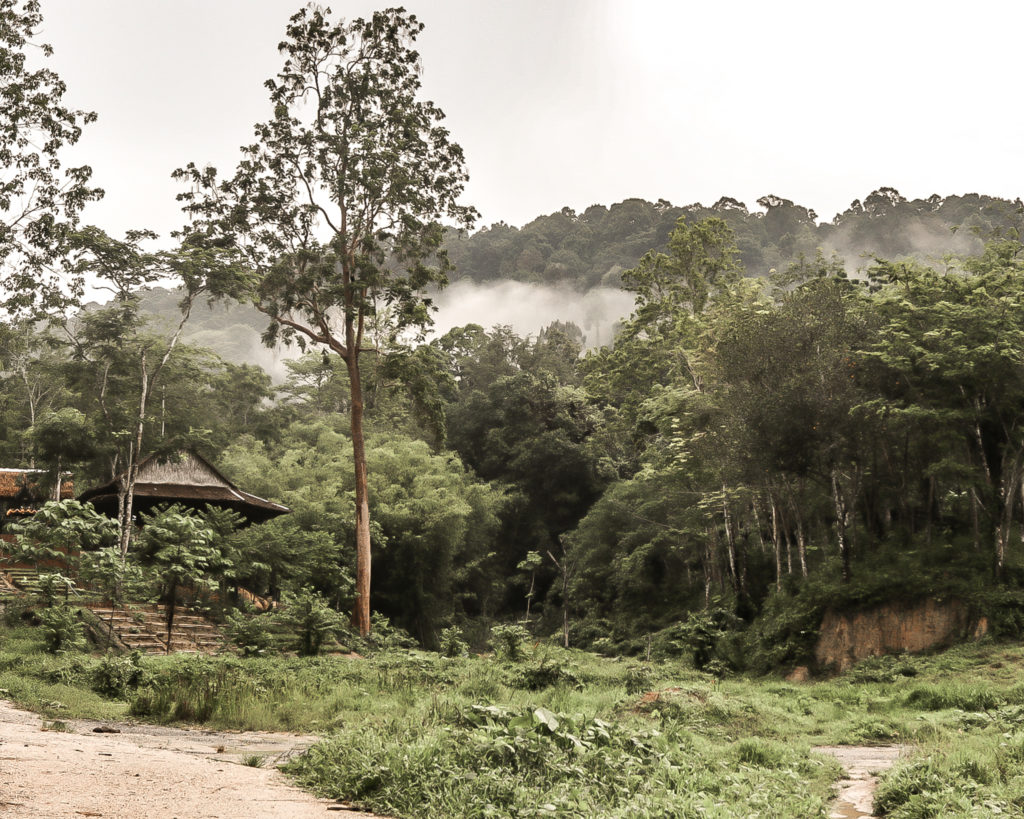 ---
Have you ever visited this sanctuary or another one like in in Thailand? I would love to hear about your experiences in the comments below.
---