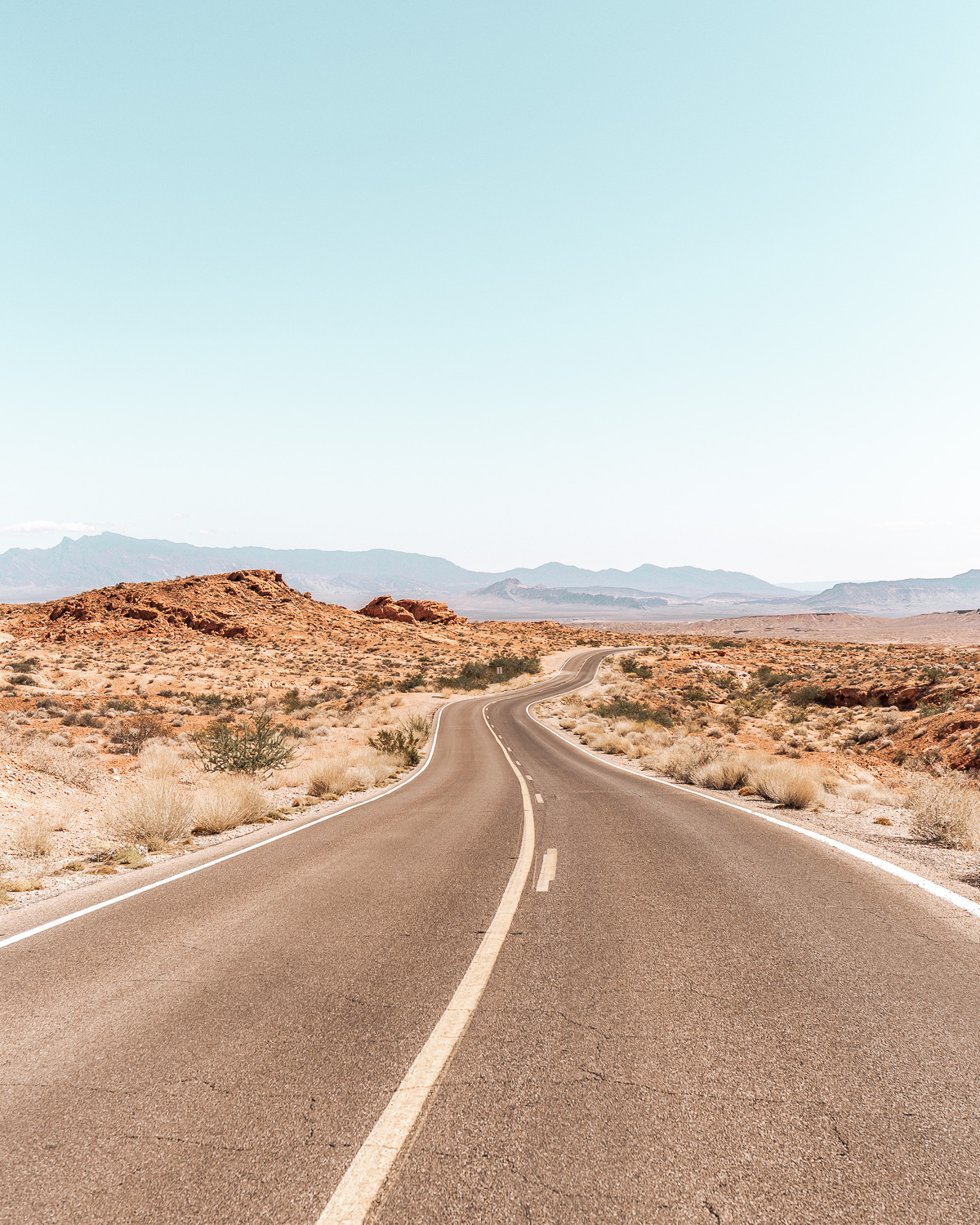 ---
---
I decided to take an impromptu road trip through the Southwest USA this past month to visit some National Parks I've never seen! I hit the road with a general route mapped out but ultimately decided to "wing it" this trip.
Read more: 5 Big Reasons Why You Should Solo Travel in Your 20's
I'm sharing my complete 10-day Southwest National Parks road trip itinerary below. Keep reading to learn more about the stops I made, which parks I skipped and which parks are worth it, and what I would do differently if I had actually planned ahead.
(Keep in mind: This itinerary is relatively fast-paced. I was on a mission this trip to see as much as I possibly could with the time I had off work, so I didn't stay in any one place for more than 2 nights. If you opt to travel at a slower pace, give yourself an extra day at any of the locations below that you want more time at.)
---
If you plan on visiting multiple national parks, I recommend getting the annual pass!
VIEW ALL NATIONAL PARK PASS OPTIONS HERE
---
Southwest National Parks Road Trip Itinerary Overview
(Starting in Southern California):
1: Death Valley National Park
2: Las Vegas, Nevada
3: Valley of Fire State Park
4: Zion National Park
5: Glamping & Mystic Hot Springs – Monroe, Utah
6: Capitol Reef National Park
7: Arches National Park
8: Canyonlands National Park
9-10: Return home loop through Arizona – Flagstaff, Sedona, & Scottsdale
---
---
Here is my complete 10-day National Parks road trip itinerary through the Southwest USA:
---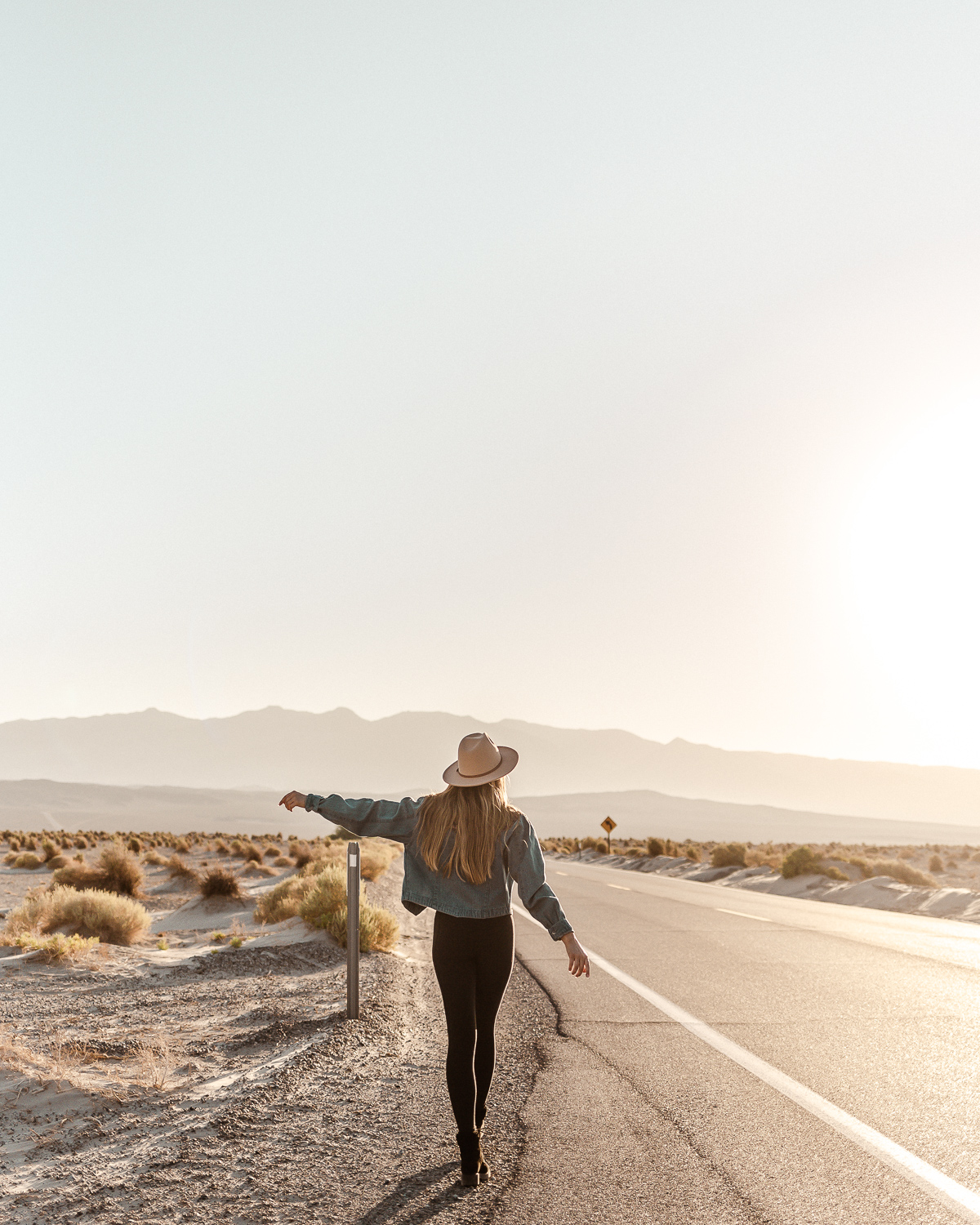 Day 1: Death Valley National Park
I'm based in Orange County, California – so for me Death Valley National Park was a great starting point. I got up early on Day 1 to get a head start on the road and I'm glad I made this an early day. The heat was already in triple digits by 10am – the valley clearly lives up to its name! I definitely recommend doing any of the hikes here first thing in the morning.
Read more: Exploring Joshua Tree National Park in California
---
Day 2: Las Vegas, Nevada
I was in Las Vegas, Nevada for 2 nights while I mapped out the rest of my week and mostly laid low at my hostel to escape the heat.
Looking back, I would have skipped over Vegas to give myself more time to explore national parks. But I think that this would also be a good starting point for the road trip – especially if you're flying in from other parts of the country.
---
---
Day 3: Valley of Fire State Park
I woke up early to catch the sunrise in the Valley of Fire before heading onward into Utah.
Valley of Fire State Park is absolutely stunning. The early morning hours is the best time to see the glowing "fiery" colors of the red rocks. I got to see a family of bighorn sheep this morning while they were strolling for breakfast!
---
---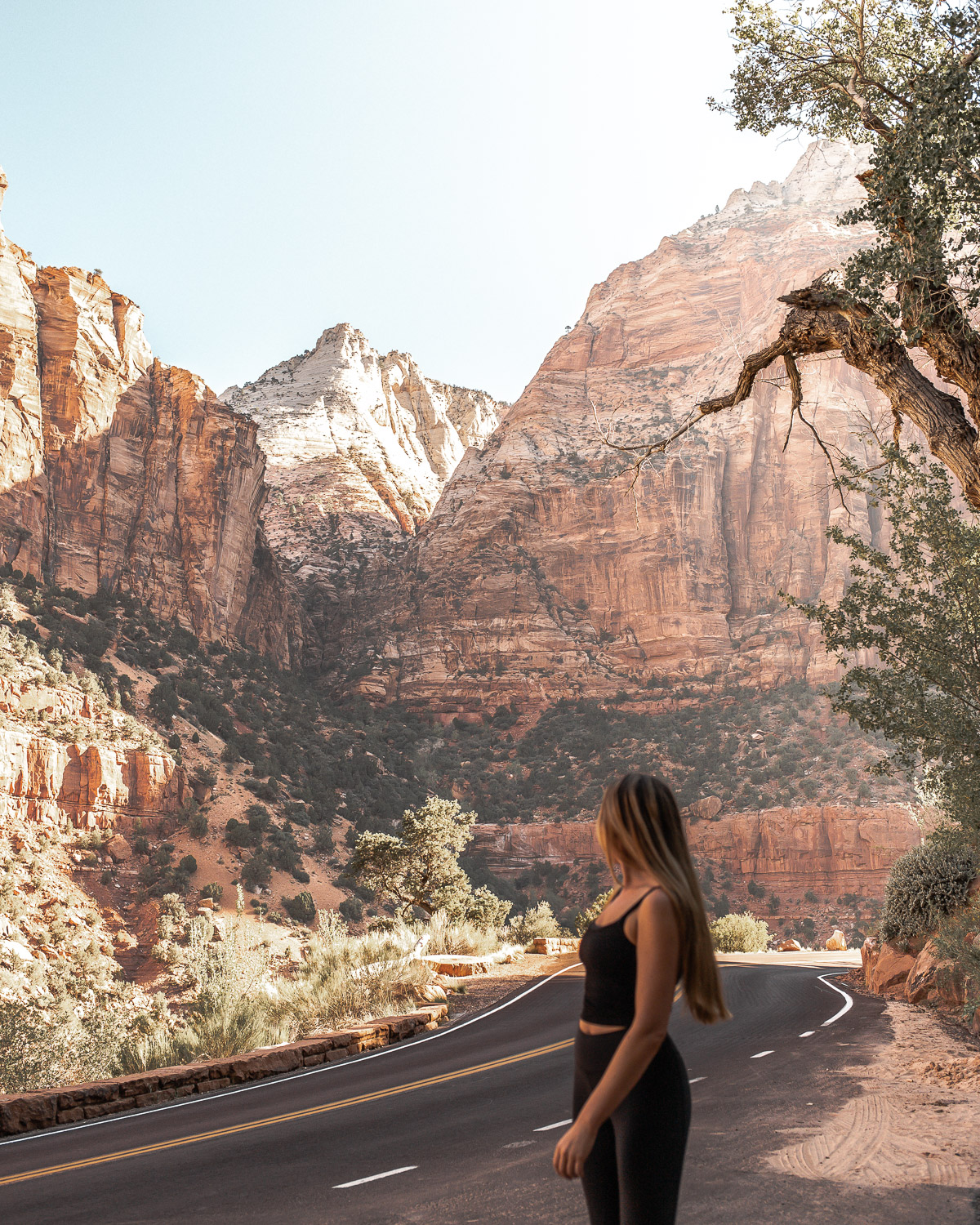 Day 4: Zion National Park
Zion National Park is an absolute a must-see for any road trip through the Southwest USA. It is one of the most popular national parks, and for good reason. It definitely lives up to the hype!
I was here on a holiday weekend and knew it was going to be crowded, so I opted for a sunrise hike to get an early start on the day. This ended up being the only hike I could do before the crowds entered the park – by 10am there was no parking anywhere. But the hike up to Canyon Overlook was well worth waking up early for.
Read more: 20 Photos to Inspire You to Visit Zion National Park in Utah
---
---
Day 5: Glamping & Hot Springs
Wildland Gardens – Joseph, Utah
I decided to detour a bit from visiting parks to spend a much-needed day off from hiking. I found the cutest AirBnB in Joseph, Utah where you can go glamping under the stars!
This AirBnb is located on a farm called Wildland Gardens and the hosts were incredible. They even stopped by to gift me a freshly picked watermelon from their garden.
---
Mystic Hot Springs – Monroe, Utah
Nearby are the Mystic Hot Springs located in Monroe – Such a hidden gem in Utah and I couldn't recommend this place more. I stopped here for a morning soak before heading back out on the road again.
Mystic Hot Springs is a natural hot spring, accommodation, and event venue! You can learn more about what they offer and purchase soaking passes on their website.
---
---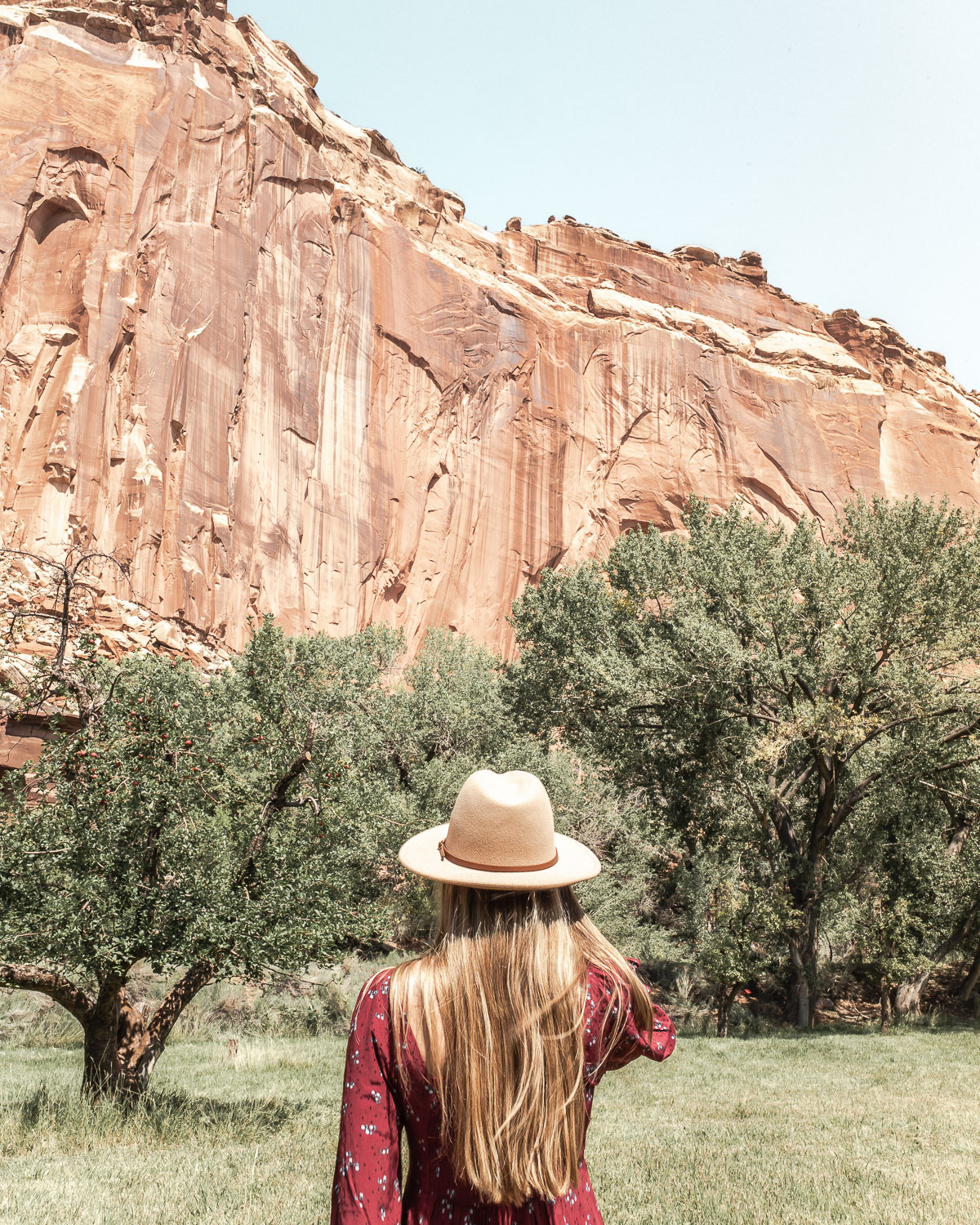 Day 6: Capitol Reef National Park
In my opinion, Capitol Reef National Park is one of the more underrated national parks in the Southwest USA. I actually ended up choosing to visit here instead of Bryce Canyon because I received more recommendations for Capitol Reef!
I stayed 1 night in Teasdale and the next day got up to explore the park before continuing my drive to Moab.
This motel I found on AirBnb was incredible! Cactus Hill Motel is located on a family-owned, 100-acre ranch in Teasdale and is only a 15 minute drive away from Capitol Reef. Linda and her family are the sweetest hosts and I couldn't have found a cozier accommodation.
---
---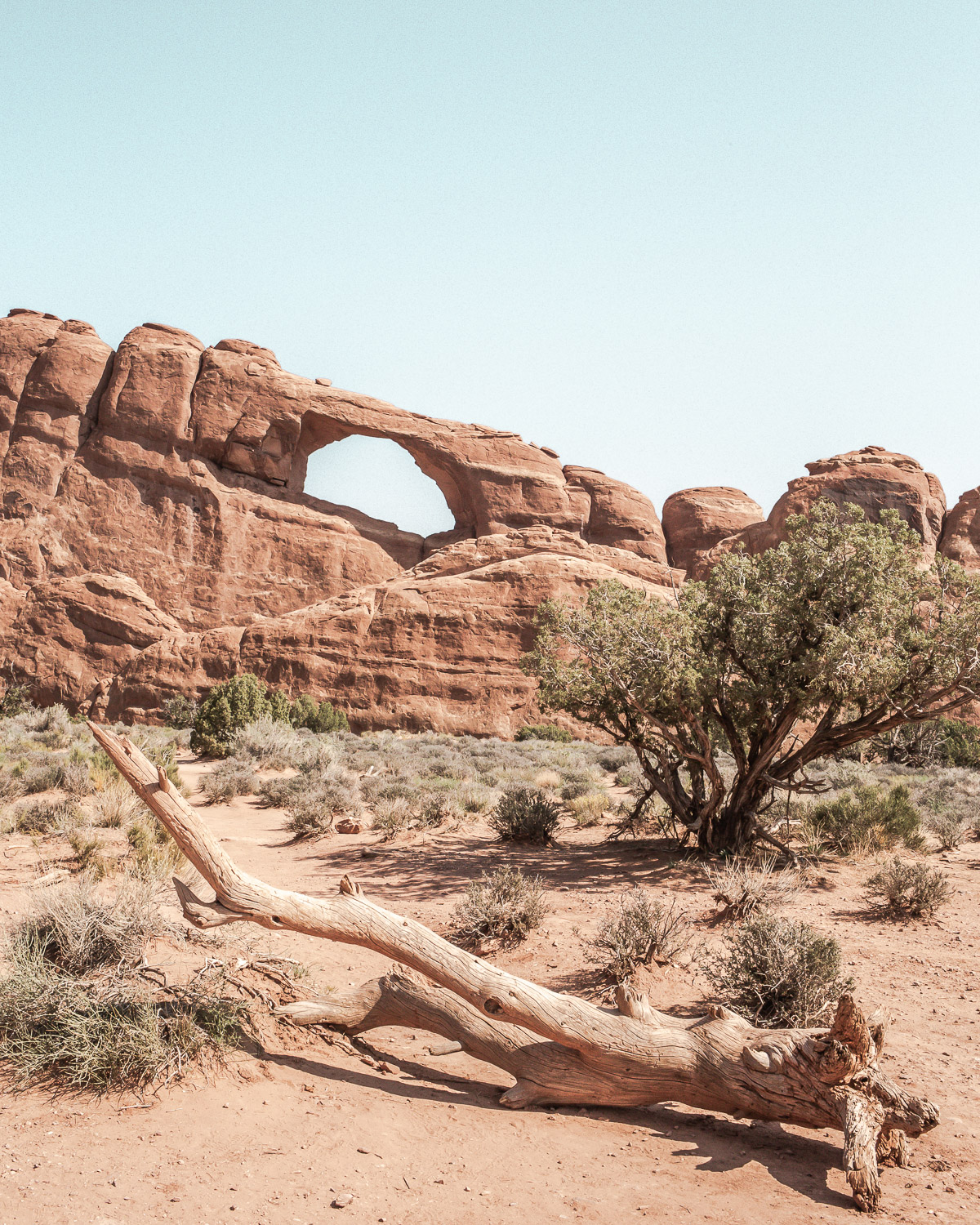 Day 7: Arches National Park
I stayed in Moab for 2 nights to give myself a full day to explore both Arches and Canyonlands. Arches National Park is the closest to Moab of the two and was only a 10 minute drive from my hotel in the downtown area.
Moab felt like my return back into civilization on this road trip – There's so many restaurants and shops downtown and I would have loved to stay here longer.
Read more: Best Hikes in Arches National Park – 5 Easy Trails You Can't Miss
---
---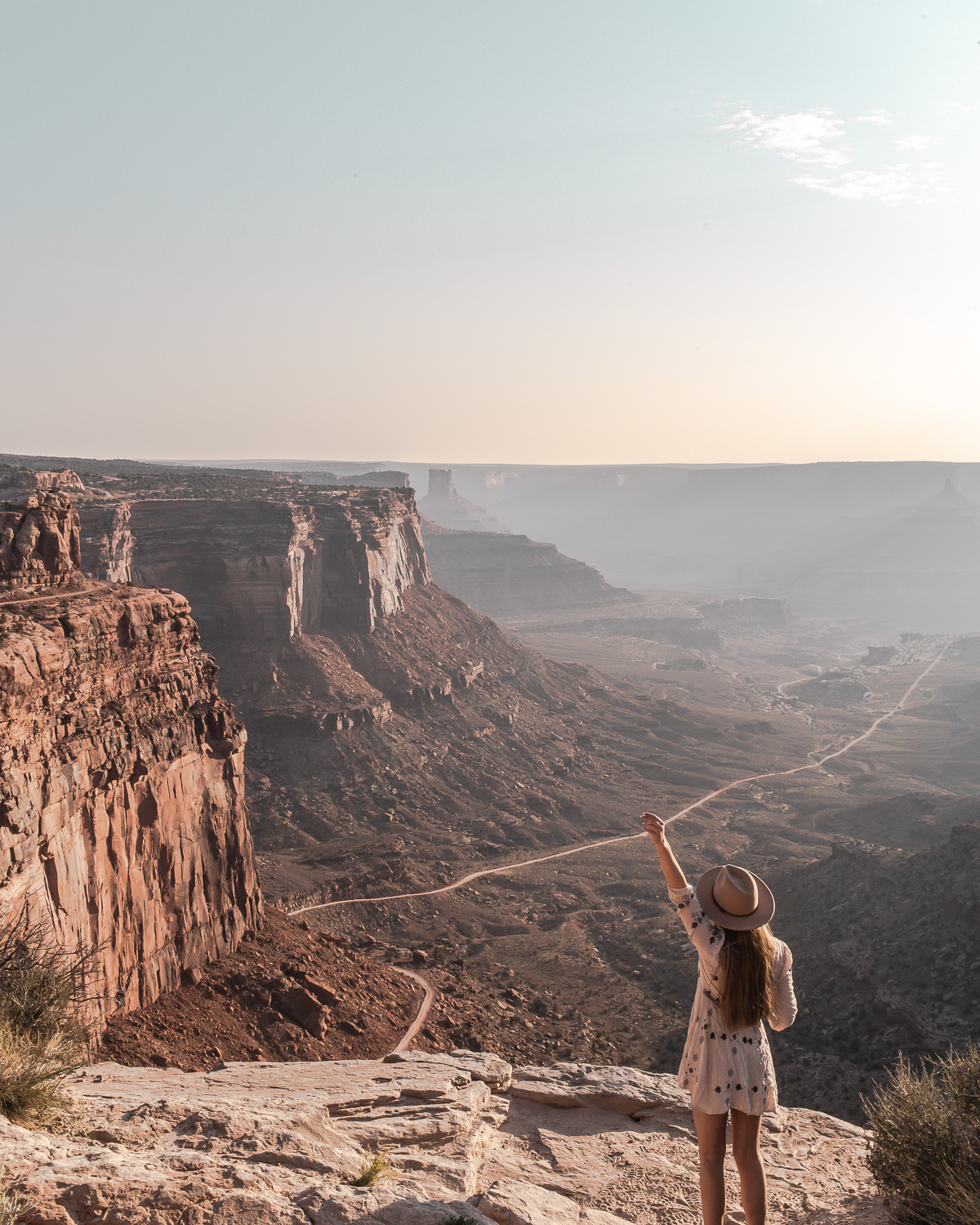 Day 8: Canyonlands National Park
Canyonlands National Park ended up being one of my favorite stops on this entire road trip. I highly recommend going into the park early for the sunrise! I think I definitely saved the best for last when it comes to sunrises this trip, which is saying a lot because they were all stunning.
The drive into Canyonlands looks like a painting – it's so majestic in the early hours of the morning. I almost wasn't sure if I was actually awake or still back in my hotel bed just dreaming about it.
I spent the morning in the Island in the Sky district, which is the easiest to navigate by car. Catch the sunrise at Shafer Trail Viewpoint, or head out for a short hike to catch it at Mesa Arch – just know this viewpoint will be crowded as it's super popular.
---
---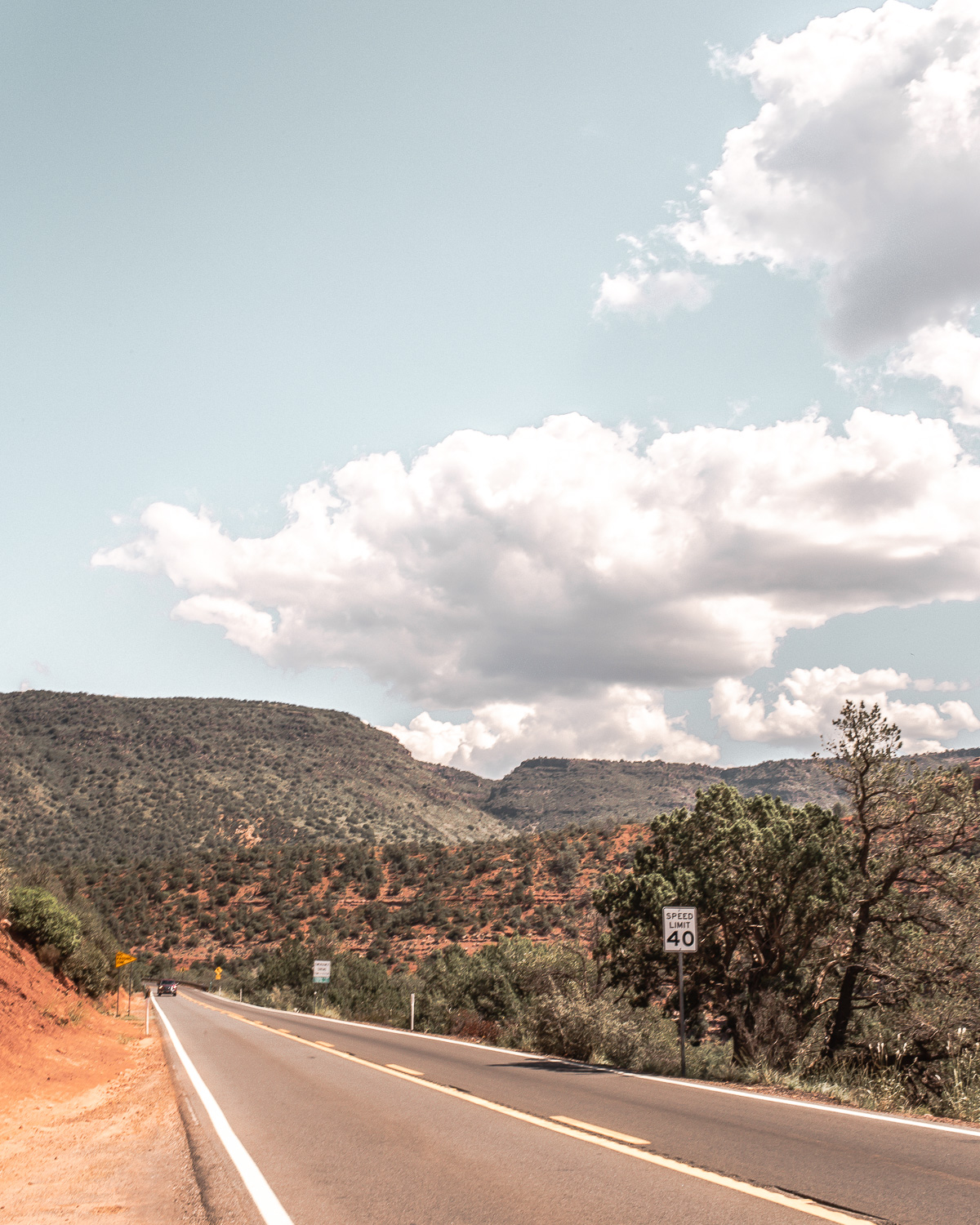 Days 9-10: Return Home Loop through Arizona – Flagstaff, Sedona, & Scottsdale
To return back home to Southern California from Utah I decided to drive through Arizona for the last weekend of my trip. I stayed 1 night in Flagstaff and spent the next day driving through Sedona. From there I drove into Scottsdale and stayed there 1 night before making my way back home.
My last day was spent mostly on the road and covered the longest leg of the trip – the return home from Scottsdale to OC.
---
Have you done any other road trips in the USA? Share your favorite routes and national parks with me in the comments below!
---
---
EXPLORE MORE DESTINATIONS IN THE USA
---
Pin me for later –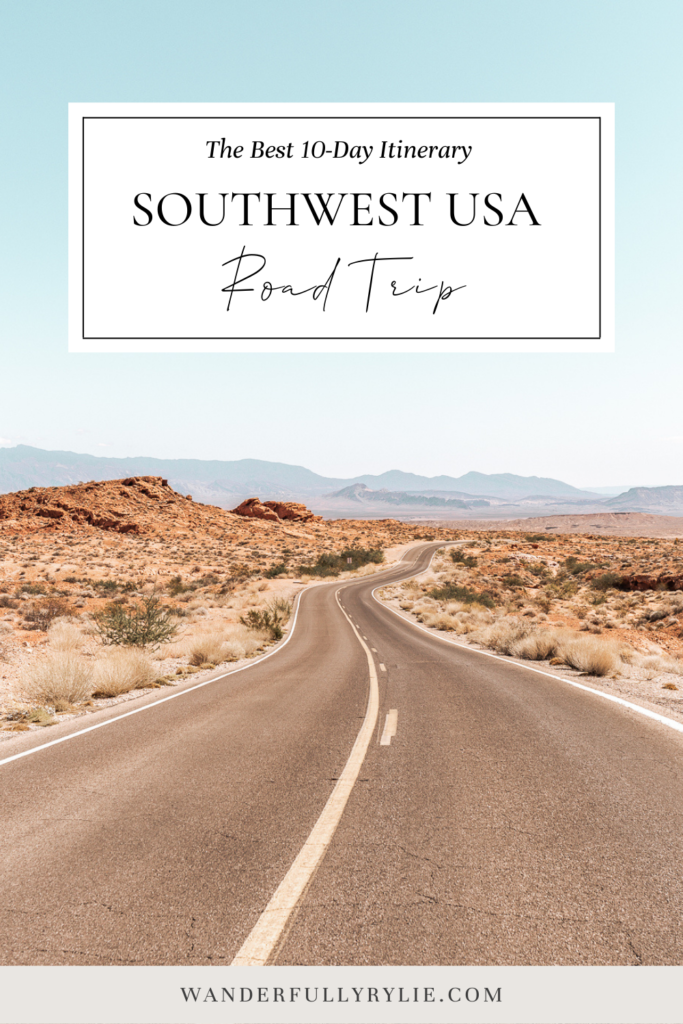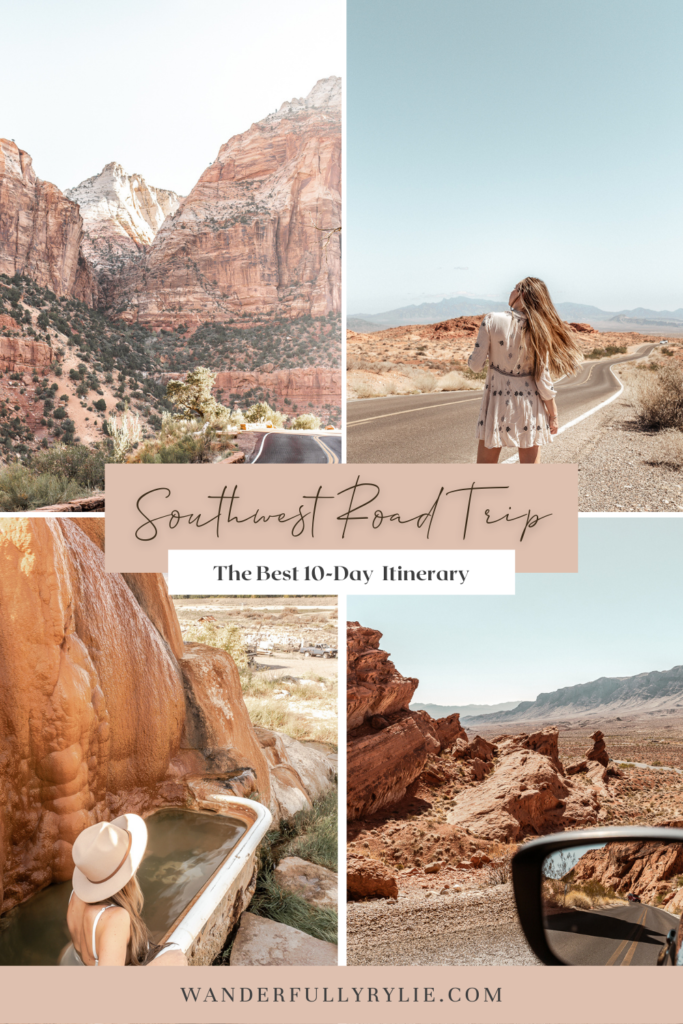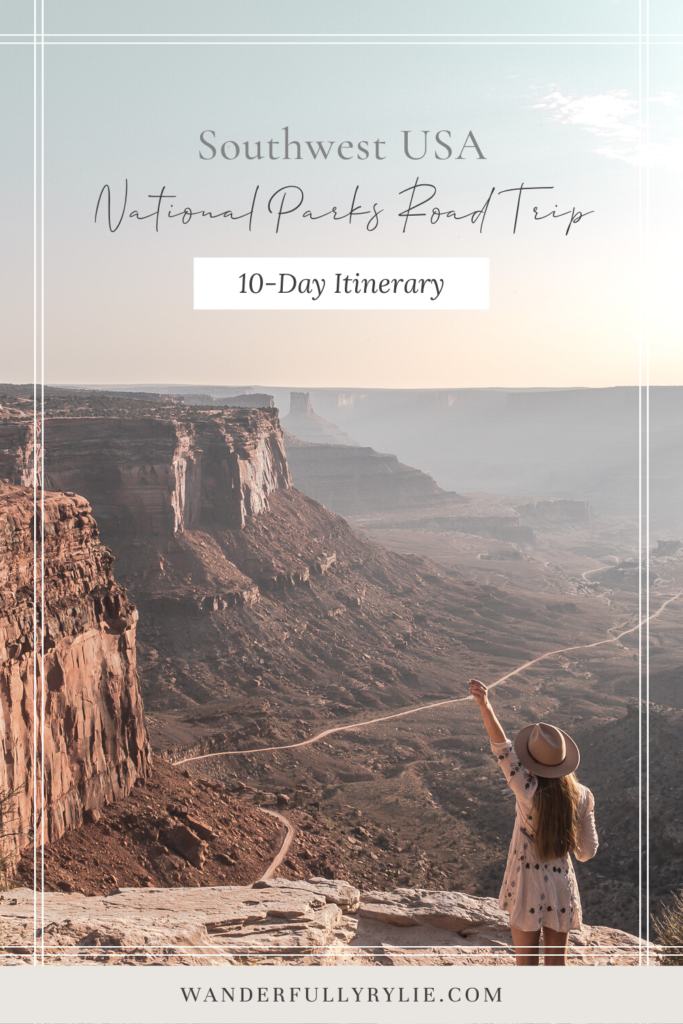 ---